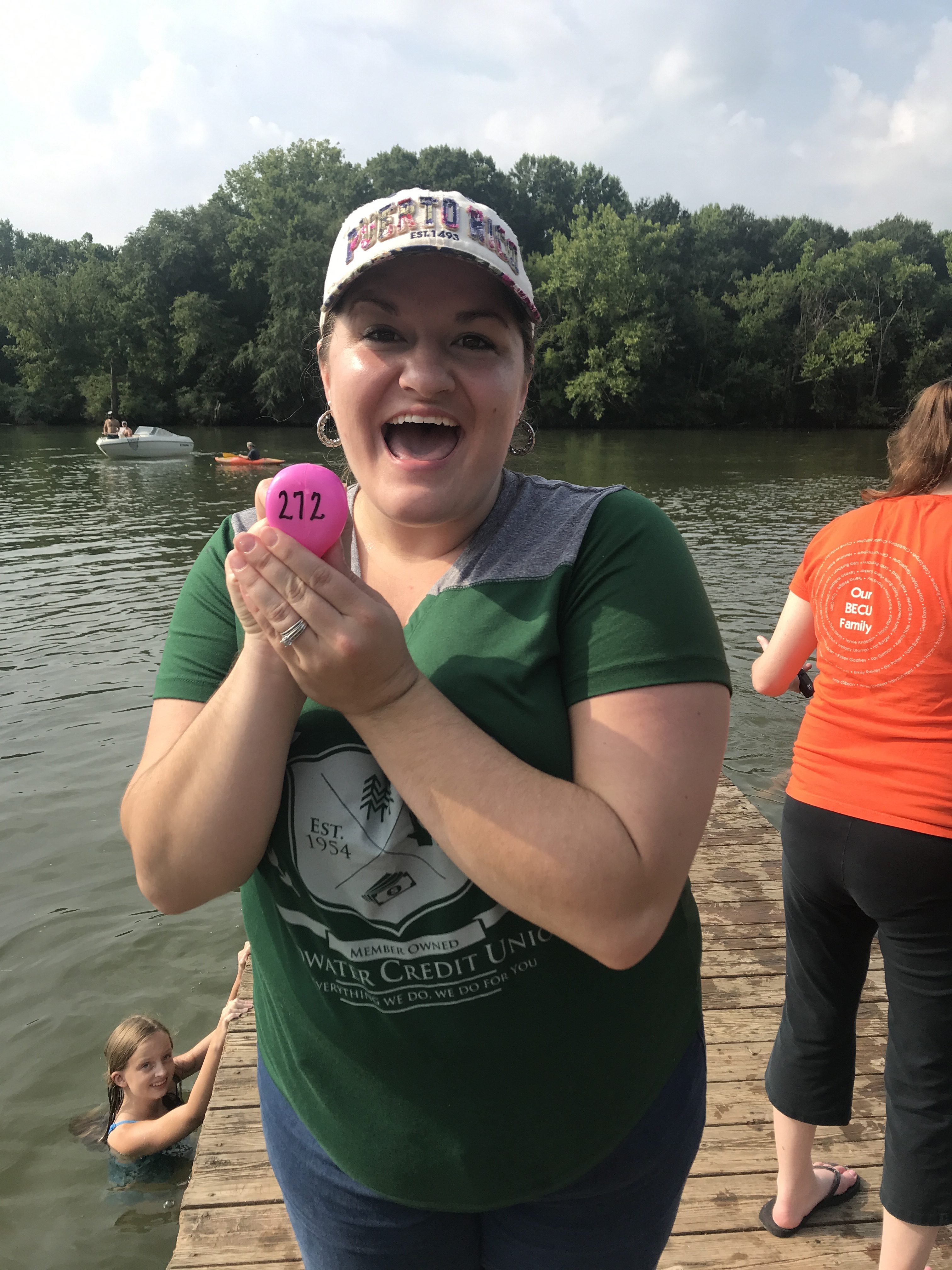 On July 14th, 2018, the River Town Festival in Calhoun, TN hosted Bowater Credit Union as we held the first Duck Race for Charities event, which went incredibly well thanks to the people who donated their time and money to make such a memorable event.
Thank you for all of your support and for donating for such noble causes. We were able to sell ALL 500 ducks! That's exciting, and we couldn't have done that without you, our members!
The lucky duck that was plucked from the Hiwassee River by Matt Holden, our VP of Lending, was lucky number 272, which was donated by Sienna Keylon, who chose the Food Pantry to win the money.
Because all 500 ducks were sold, the winner of the duck race, which is the Calhoun UMC Food Pantry will receive a donation of $2,585, which includes the $300 donated from each Republican candidate for State representation, This money will hopefully aid them in continuing to serve families in need, along with the community at large.
We have already received some great feedback from our members and hope to continue to hear from you on matters like this. Let us know how we can improve this event for next year, or throw some ideas out there for possible new events that you would like to see in the future.
We are extremely grateful that you, our members, were so gracious to donate your hard-earned money. We thank you for your willingness to continually serve the surrounding communities with us. If you love community involvement, make sure to join us at the next fun event – Battle of the Banks – on Tuesday, July 17th, at 6 pm, at Athens City Middle School!
Again, CONGRATULATIONS to the Calhoun UMC Food Pantry for winning this donation!
Everything We Do, We Do For You!