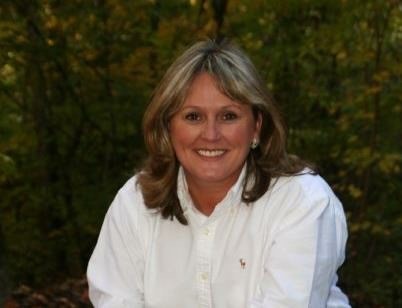 After 36 years of distinguished service to Bowater Credit Union, Mortgage Loan Manager Gayle Taylor has announced plans to retire – her last day at the credit union will be Friday, May 20th.
A drop-in reception to celebrate Gayle will be held Friday, May 20th from 1pm to 3pm at the Athens Branch located at 1112 Congress Pkwy S, Athens TN 37303. Please come by for light refreshments and to congratulate Gayle on all she has accomplished, and all the members lives she's helped during her career at Bowater Credit Union.
Gayle has been a Loan Officer for the credit union for decades, taking on the leadership role of Mortgage Loan Manager in 2018. Since that time the credit union's in-house mortgage portfolio has grown from $27 million to over $35 million.
"Gayle Taylor has had a tremendous impact on the credit union over her career here," said CEO Matt Holden. "She has grown the real estate lending program to what it is today and has taught others in a way that will positively impact the credit union for years to come. Gayle's expertise will be missed, but we hope she enjoys her well-earned retirement."
Anyone who knows Gayle knows she is a fan of the outdoors, especially riding horses. In retirement Gayle looks forward to spending time with her grands, going boating, horseback riding, and mountain biking. She also plans to travel and volunteer at First Baptist Church.
Her family includes her husband, Dean, her cherished children, Drew and Sydney, and her sweet grandbabies Braxton and Jack.
When asked about what has inspired her successful career at Bowater Credit Union, Gayle noted "my grandmother always told me if a job is worth doing, it's worth doing right. As Barbara Bush said, 'Never lose sight of the fact that the most important yardstick of your success will be how you treat other people — your family, friends, and coworkers, and even strangers you meet along the way.'"
When asked what her favorite thing has been about working at the credit union, Gayle expressed how much she enjoys "being able to improve the well-being of our members, friends and neighbors. I look forward to enjoying life in retirement, and I will miss all my members and my work family."
Join us at the drop-in reception:
Friday, May 20
1pm – 3pm
Athens Branch: 1112 Congress Pkwy S, Athens, TN 37303