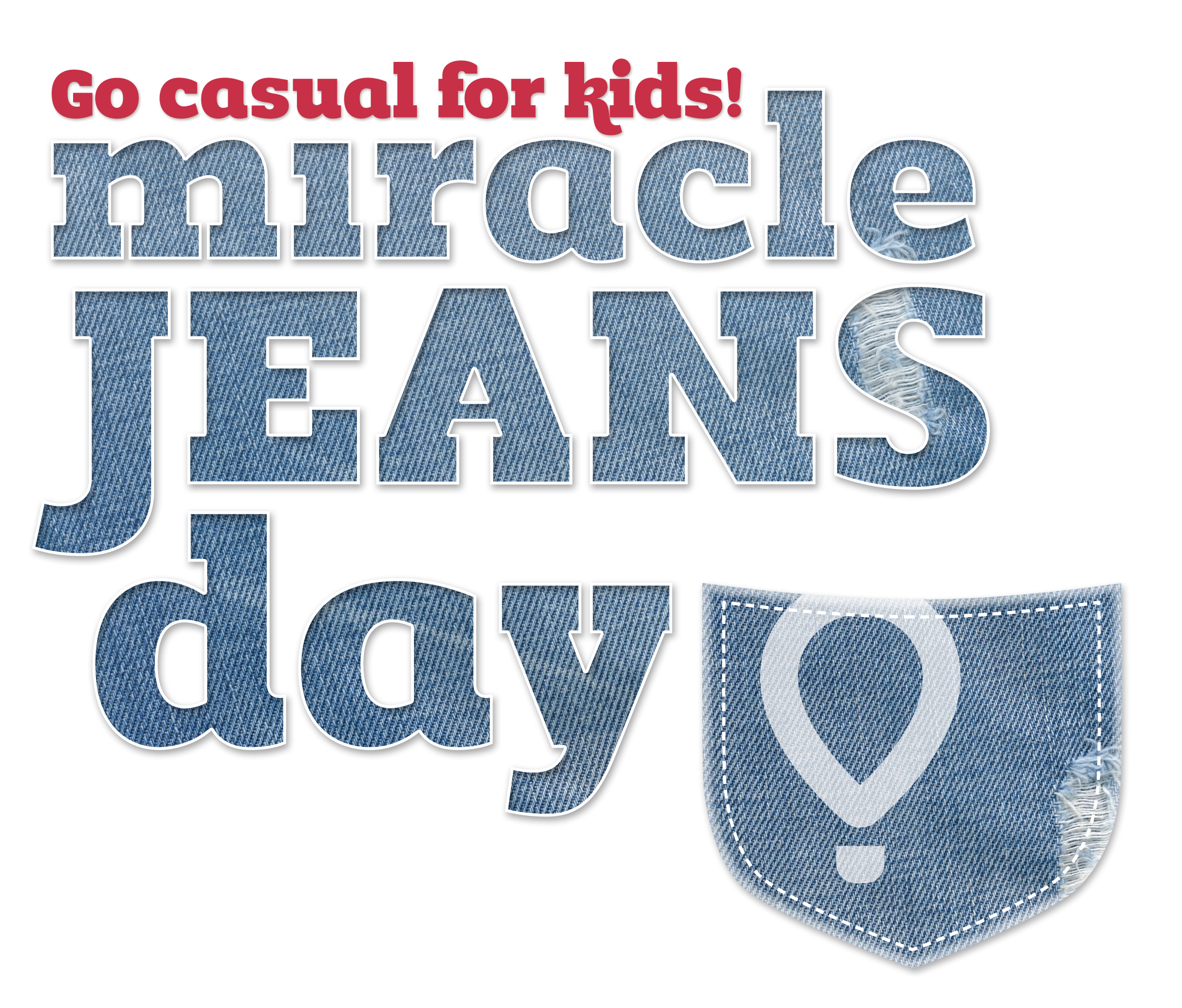 People Helping People
Credit Unions are all about "people helping people," and Bowater Credit Union has joined Credit Unions for Kids to work with other Credit Unions across the nation to support local children's hospitals through Children's Miracle Network Hospitals, a non-profit organization that raises funds for more than 170 children's hospitals across North America.
Bowater Credit Union employees are "going casual for the kids" and participating in Miracle Jeans Day. On September 11th, your credit union staff will donate $5 in exchange for wearing jeans to work. Every dollar raised on this day will go to the collective goal of raising $350,000 nationwide.
Since 1966, the Credit Unions for Kids program has generated more than $185 million for children's hospitals. The funds raised help support new facilities, equipment, research programs, patient services, special patient needs and health education programs benefitting 17 million children annually. 
Stop by September 11th and help us support the kids!