$178 per person, double occupancy.
Tuesday October 12 – Wednesday October 13 (SOLD OUT!)
Tuesday October 19 – Wednesday October 20 
DEPART CLEVELAND, TN 8AM
Day 1: Board your spacious video and restroom equipped Motorcoach and set off for Grand Rivers, Kentucky – home of Patti's 1800's Settlement.
Check in to Patti's Inn & Suites, the newest addition to the lake area.
That evening at 6pm you'll dine at Patti's 1880's, Sourthern Living Magazine's Reader's Choice for Best Small Town Restaurant, and winner of the Kentucky Restaurant of the Year Award for Best Tourism.
Before and after dinner you can enjoy the hotel pool, tour the Settlement's shops and gardens, or relax in the gorgeously landscaped gazebo. Patti's 1880's
Day 2: Wake up to fresh coffee and indulge at the Breakfast Bar available at your hotel. Spend more time enjoying the Settlement's pleasures before returning home by Motorcoach.
Call or email SEC Travel Planners, Helen Semak to book today! (423) 559-9295 // [email protected]
1st deposit of $100 due upon booking.
Helen will be at the Calhoun Branch on Monday, June 28 from 12 – 4 to take deposits and answer questions.
Final balance is due September 10, 2021
If you have questions for Bowater Employees Credit Union, call Kim Gunter at (423) 303-5610
You can pay by cash or check.
The Gold Checking Travel Club is a special benefit to credit union members who are age 50 or better and have a checking account at Bowater Credit Union.
To learn more about our checking accounts, visit our checking account page.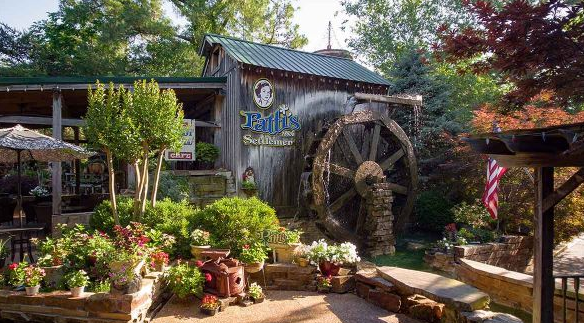 Patti's famous Sawdust Pie