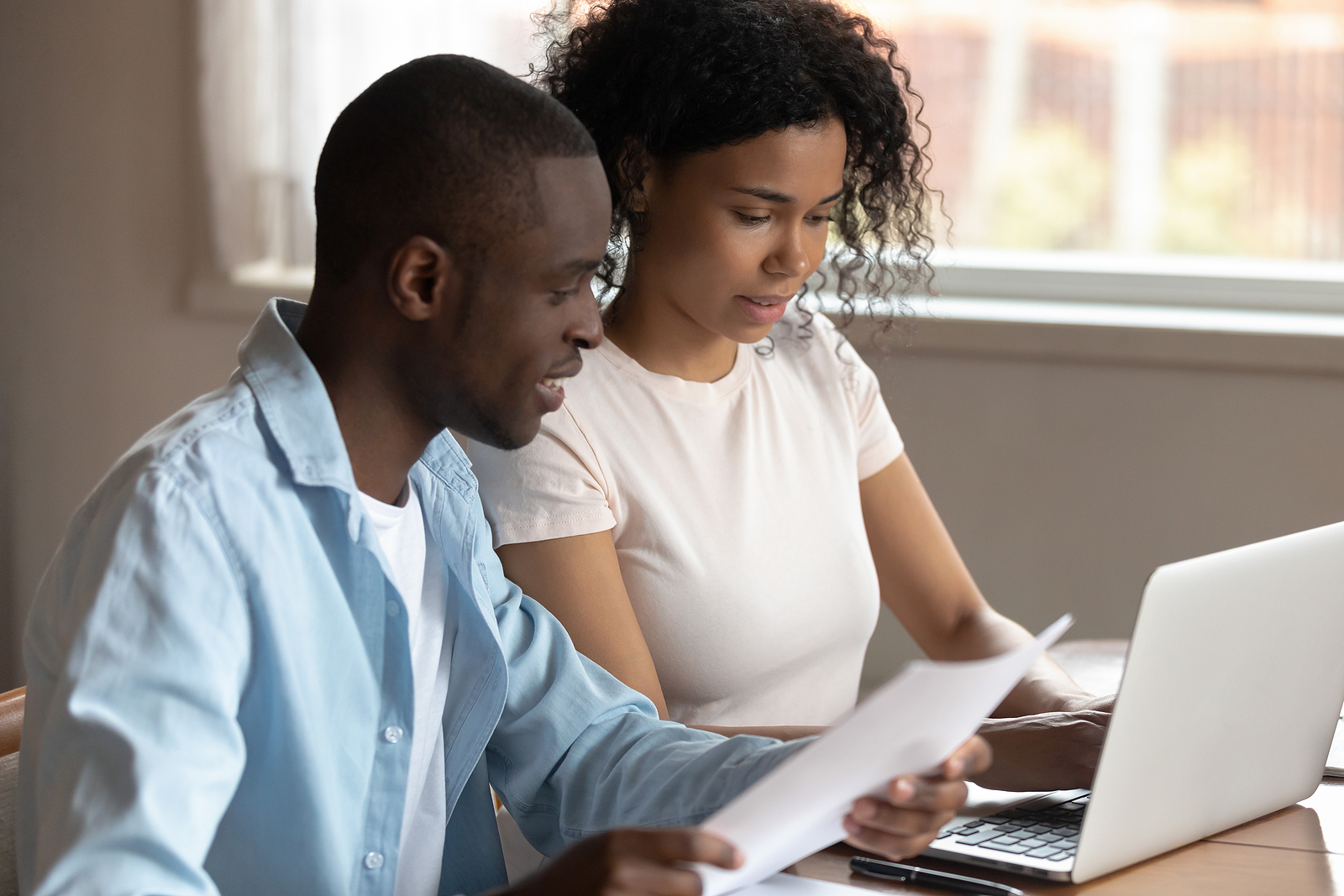 Whether you need funds for an unexpected medical bill, a broken-down vehicle, or that dream vacation – a personal loan is a great way to get cash quickly. 
If you've ever wondered how to get a personal loan, the good news is that the process is easier than you might think, and most people can qualify for one. Keep reading to learn more about personal loans and the steps you can take to obtain one.
Personal Loans 101
In short, a loan is a method of borrowing money from a Credit Union or other lender that allows you to pay back a large amount over time with small, regular payments. Most personal loans are unsecured, but in some cases, you may need to secure your loan with an asset as collateral, such as your home or your car.
With a loan, all the funds are yours to use upfront however you would like and can be even converted into actual cash. Unlike a credit card, once your loan is paid off you no longer have access to new or recurring funds like you would with a credit card.
Reasons to Get a Personal Loan
There are many reasons why you may choose to get a personal loan. Many people use them to: 
Finance a vehicle

Pay for school

Fund a vacation

Pay for Home Repairs

Major life expenses 
Another popular reason for taking out a personal loan is debt consolidation. When you are paying a high-interest rate across many different credit cards, it can be very beneficial to pay them all off with a low-interest personal loan that only requires keeping up with one payment each month.
Tips for Obtaining a Personal Loan
When you're in the market for a personal loan, how can you ensure you're getting the best possible rate? 
It pays to shop around and compare different loan products before taking the plunge. Interest rates can make a huge difference in the final amount you will end up paying to close out the loan. 
Other loan terms such as the loan amount and the repayment period can also vary from Credit Union to Credit Union. Many times, you will have better luck with a credit union or small local bank than with a large national bank.
5 Steps for Getting a Personal Loan
Obtaining a personal loan is easier than you might think. Simply follow these steps below and you'll be well on your way to getting the funds you need.
1. Review your credit report
In order to have a better idea of what type of loan product you may qualify for, it's a good idea to review your credit report and credit score from all three credit bureaus before submitting a loan application. 
All U.S. consumers are entitled to one free credit report check annually, or you can pay for additional reports if necessary. Even if your credit score is lower than desired, you should still be able to find a lender that will approve you for a loan, although with a higher interest rate.
2.  Research your loan options
You can obtain a personal loan from a local credit union, a traditional banking institution, or an online lender. It is always a good idea to compare rates and other loan terms before making a final decision. 
If you have low credit, you may need to look for a company that will be willing to grant you a loan at a higher interest rate or find a lender who offers secured loans. Just be careful that you don't authorize too many "hard inquiries" on your credit and obtain them all within the same time period to minimize the effect on your credit score.
3. Gather the supporting documentation
You will most likely need personal identification (driver's license or passport), proof of income (W-2s, paystubs, or tax returns), proof of employment, and proof of residence. It will speed up the loan process if you can gather all of these documents into one place and have them ready to share with your lender.
4. Submit a loan application online or in person
Depending on the lender you choose, you may be able to complete your entire application process online, or you may need to visit a local credit union or bank in person. You may be required to provide photocopies of the information listed above such as pay stubs and a utility bill as proof of residence.
5. Get the cash you need
Once you've been approved and have accepted the terms, you should receive your funds within a few business days, typically by direct deposit or check. If you already bank with the same financial institution you applied with, you may get your funds even faster. 
Make sure that you keep track of when your first loan payment is due and consider setting up automatic payments to ensure that your loan is always paid on time.
Look Into Our Personal Signature Loans
If you want to find out more about a great loan at a great rate, contact us about our Personal Signature Loans. And to learn more about the benefits and drawbacks of personal loans, click below.