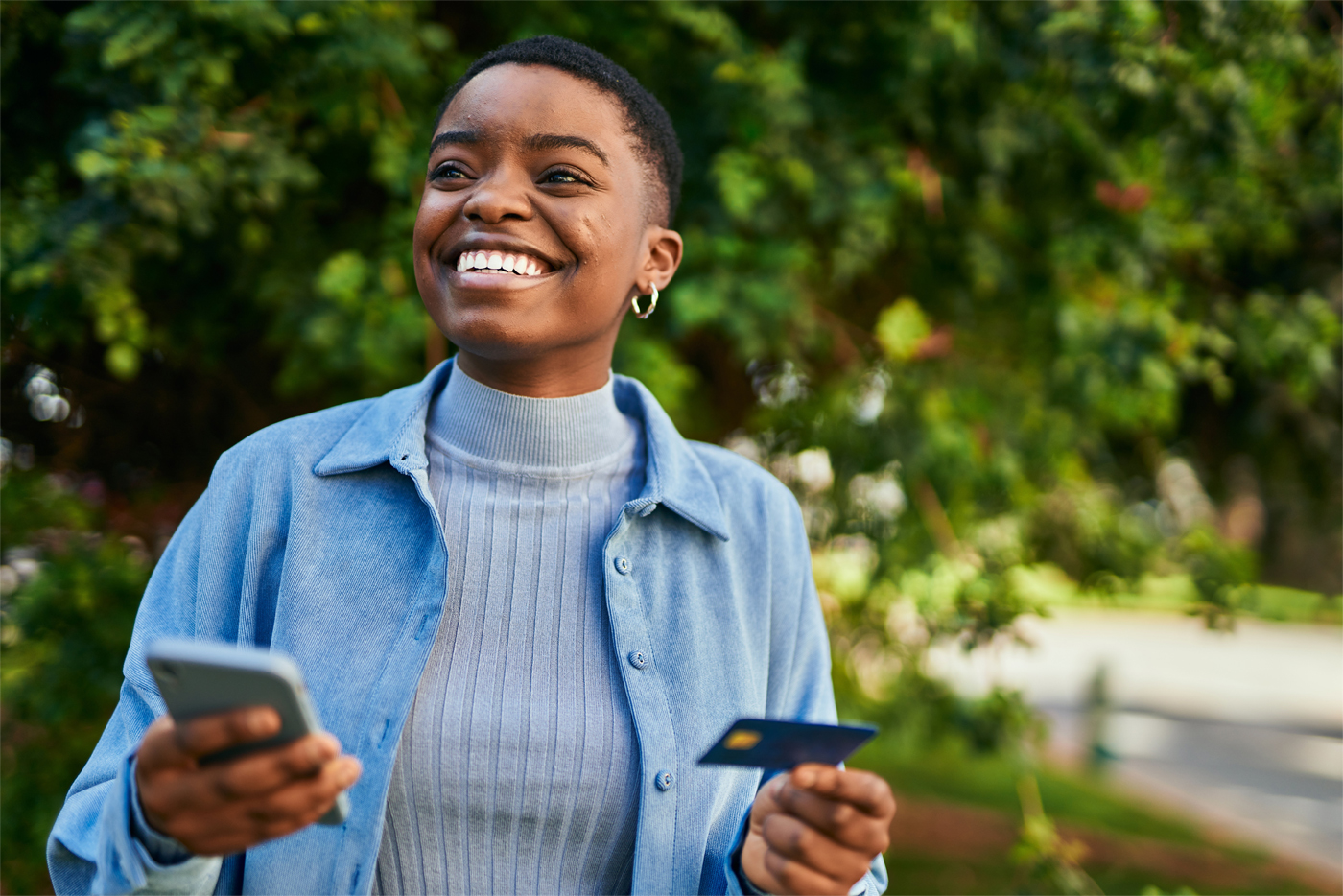 Your credit card is more than just a great way to manage spending. Choosing a rewards card will earn you points or cash back on everyday expenses. Here's how to maximize credit card rewards to make every swipe count.
Plastic Perks: Maximizing Credit Card Rewards
Are you getting the most out of your credit card? Today's cards come loaded with a dizzying variety of perks and bonus features. Savvy card users know how to make card rewards work for them. In fact, recent research shows that rewards are the predominant factor consumers use when choosing a card.
Let's take a look at how to maximize credit card rewards by picking the right card, understanding your rewards package, and lining it up with your everyday spending habits.
How Do Rewards Cards Work?
Rewards credit cards compensate you in the form of points, miles, or actual cash back every time you use your card. Some cards offer rewards on all transactions while others may compensate only for certain types of spending.
Cash-back rewards cards repay you with an actual cash reimbursement — say two cents back for every dollar spent — while points-based cards allow you to accumulate points that can be redeemed for merchandise or services at a particular rate.
While points-based rewards may be a little more complex to track than cash-back rewards, they usually offer better value. Generally, the higher the reward potential and the more perks a card has, the higher its annual fee will be. However, there are great cards available that offer users both low rates and fees and a generous rewards program.
The ScoreCard Rewards Visa Credit Card offered by Bowater Credit Union, for example, offers a competitive rate and low fees – including no annual fee – while rewarding you with one point for every $1 spent on qualifying purchases. Points are redeemable on a variety of things, including:
Merchandise
Airfares
Hotels and rental cars
Travel packages
Other cards offer more direct rewards in form of miles for air travel or car hire, nights of hotel accommodation, or added points for spending in particular categories or with particular merchants. Some cards even offer rotating bonus categories that change from month to month.
These work well if you are saving for a vacation or have a lot of flexibility in your spending to match purchases to current offers. For many people, however, a simple across-the-board rewards program, such as the Bowater's ScoreCard's point-per-dollar structure, usually offers the best overall value.
Strategies to Maximize Credit Card Rewards
Here are some strategies for making the most of your rewards card:
1. Understand Your Spending Structure
Are you a single professional who spends frugally on groceries and home consumables but splashes out on clothes and travel? Or, are you a busy homemaker with a hefty gas and grocery bill and significant household expenses?
Depending on what sort of spender you are, you might choose a card that rewards consistent charges in some categories, or you might find you benefit the most from earning consistent rewards across all spending categories. Also, make sure that the rewards you earn are going to be significantly more than any annual fees your card might charge.
2. Use Your Card for Everyday Purchases
You need to use your card to earn rewards. If you have not been in the habit of putting everyday expenses on your credit card then you will need to get used to managing significant expenses on your card and paying it off on time. If you start carrying a large balance on your card you will pay more in interest and extra fees than your rewards are worth.
3. Be Careful About Categories
Be aware of exactly how reward categories work for everyday spending. 
For example, your card may reward spending at supermarkets, but it might not include groceries you buy at big box stores like Walmart or Target. Be sure you always use the best rewards program for a purchase, especially if you own two or more rewards cards to cover particular categories.
4. Sign-up Bonus
Many rewards cards offer you a significant sign-up bonus if you spend more than a certain amount in the first few months of owning a card. It is worth being aware of this upfront and structuring your spending accordingly. Done wisely, it can be a good way to use everyday spending to help fund a major purchase.
5. Be Smart About Redemption
Many cards offer options about how you redeem your rewards. For instance, for cash back programs you may have a choice about whether you receive your cash back as a:
Statement credit
Direct deposit, or
A mailed check.
When it comes to redeeming points, it's important to be aware that:
Different types of merchandise and services might be exchanged at different rates
Limits might apply on the points you can accumulate or redeem at one time, and
Procedures for redeeming your point might vary between card issuers.
6. Use Your Other Perks
Remember, finally, cards feature many other valuable perks including:
Travel perks, like trip or luggage insurance, access to airport lounges, TSA pre-clearance, and early boarding
Extended warranties and purchase protection
Fraud and identity theft protection
Score More Rewards with a Bowater Credit Card
A great rewards credit card offers a great rate and low fees, generous rewards, and access to an unbeatable range of merchandise, travel opportunities, and added perks.
At Bowater Credit Union our ScoreCard Rewards Visa Credit Card offers our members:
Points for every qualifying dollar you spend
Access to great merchandise and travel rewards
World-class card security
APR as low as 6%
No annual fee
Ready to start earning the rewards you deserve? Click below!