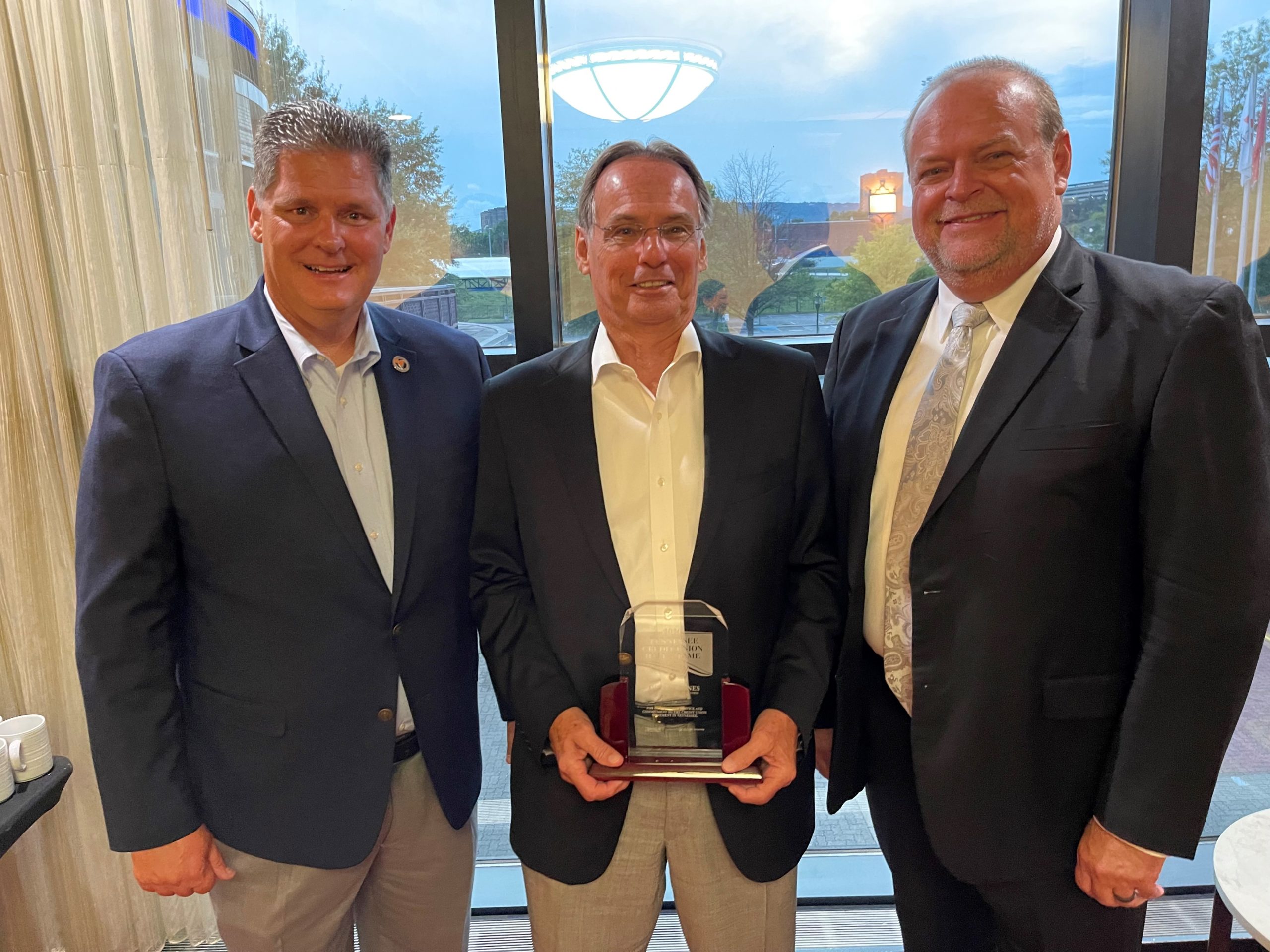 Retired Bowater Credit Union CEO Denley Hines was celebrated at the 2021 Annual Convention with induction into the Tennessee Credit Union Hall of Fame.
The Hall of Fame was created by the Tennessee Credit Union League to honor those in the credit union movement who reflect a history of service to credit unions. Nominees are selected for their records of achievement within their own credit union and for achievements that have benefited many credit unions.
Hines retired from his position as CEO of Bowater Credit Union in 2020, with over 40 years of service to the credit union movement. "Anyone who has worked with Denley in any capacity is aware of his deep commitment to the credit union movement," said Tennessee Credit Union League (TCUL) President Fred Robinson during the presentation held in August. "During his time consulting for the Credit Union League, he chartered multiple credit unions in East Tennessee thereby further the movement, credit union philosophy, and access to credit union services."
He began his work at Bowater Credit Union as Executive Vice President in 1987, and served as President/CEO for the last 20 years. Under his leadership, the credit union expanded to serving those who live and work in a five county community, increasing the local population's access to services. Later in the presentation Robinson stated that "Denley is universally admired and appreciated by his coworkers and colleagues."
In his acceptance of the award Hines gave credit for his accomplishments to those he has worked with throughout the years, to his team at Bowater Credit Union, to his two sons Coleman and Sterling, and most of all to his supportive wife, Cindy Hines.