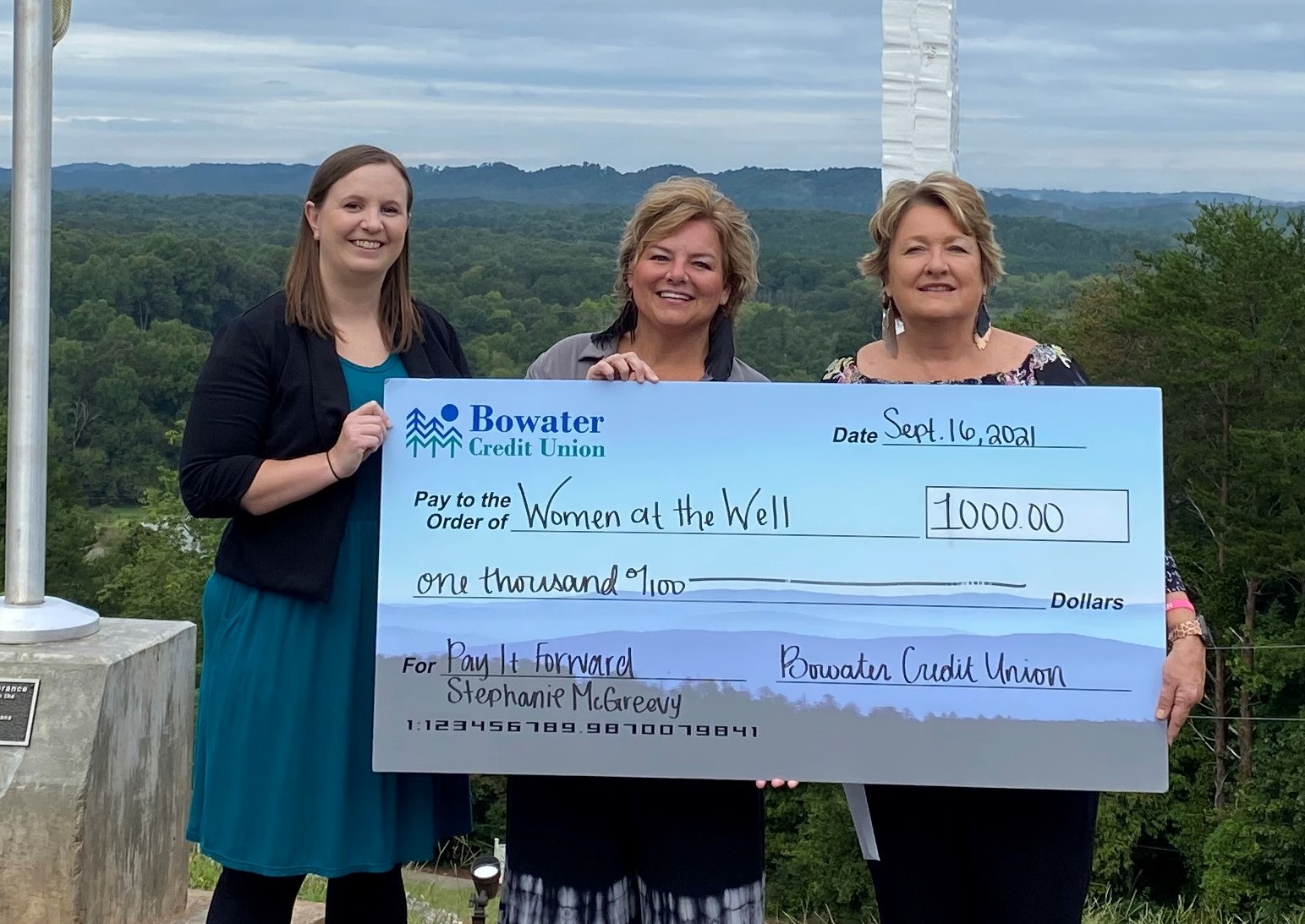 Pictured Left to Right: Tiffany Wilson, Bowater Credit Union Athens Branch Manager; Stephanie McGreevy, WATW Program Director; Robin Nation, WATW Executive Director
CALHOUN – Bowater Credit Union Member Stephanie McGreevy has won a $1,000 Pay It Forward prize for her favorite non-profit doing good in our area, Women At The Well (WATW).
Bowater Credit Union has asked its members to nominate their favorite non-profit helping people in the counties eligible for credit union membership: Bradley, McMinn, Meigs, Monroe, and Polk. Up to five $1,000 prizes are awarded each year, and Women At The Well is the second winner of 2021.
"Women at the Well is a 12 to 15-month program for women with life-controlling issues (primarily drugs and alcohol)" wrote McGreevy. "WATW offers them the opportunity to heal, gain a different perspective and a new purpose for their lives." To learn more about WATW and to make your own donation, visit https://www.thewomenatthewell.com/.
The Pay It Forward program will continue in 2021, and that means any member of Bowater Credit Union can nominate their favorite non-profit for a $1,000 Pay It Forward prize. Up to five prizes will be given out in 2021, and the deadline to be considered for the next prize is November 30, 2021.
Bowater Credit Union began the Pay It Forward program in 2010 as a way to give back to the community it serves. Since the program's inception, Bowater CU has given $48,000 to various charities making a difference in our community. For more information, visit https://bowaterecu.org/news-info/#payit