Day Trip: Social Circle, Georgia
$75 per person. Wednesday, August 14, 2019.  7:30am – 7:30pm
Depart Cleveland, TN 7:30 am
Join us for a quick tip to Social Circle, Georgia.  Is the main attraction the 11:30am lunch at Blue Willow Inn and Restaurant?  Or is it the charming local shops downtown that you'll enjoy after lunch?  We'll let you decide!
Your price includes:
Motorcoach transportation
Buffet meal at the Blue Willow Inn and Restaurant with beverage
Server tip
Bus driver tip.
Social Circle, Georgia is "Georgia's Greatest Little Town". 
Historic Social Circle is home to the renowned Blue Willow Inn Restaurant, considered the finest example of Southern traditional cooking in the South.
Social Circle boasts an entire historic district between Georgia 11 and Georgia 229, which was added to the Federal Register in 1980. Not on the register but worth noting in Social Circle is the Nebhut-Akridge-Gunter House (ca. 1840-55), also known as Gunter Hall, which serves as the headquarters of the Historic Preservation Society of Social Circle. Source: New Georgia Encyclopedia
There is always something interesting happening in Social Circle…we have live theater performances, holiday celebrations, festivals, lectures, wellness walks through our historic district, car shows…to name a few.
Call or email SEC Travel Planners, Helen Semak to book today! (423) 559-9295 // shelentravel@yahoo.com.
If you have questions for Bowater Credit Union, call Kim Gunter at (423) 303-5610
You can pay by cash or check.
The Gold Checking Travel Club is a special benefit to credit union members who are age 50 or better and have a checking account at Bowater Credit Union.
To learn more about our checking accounts, visit our checking account page.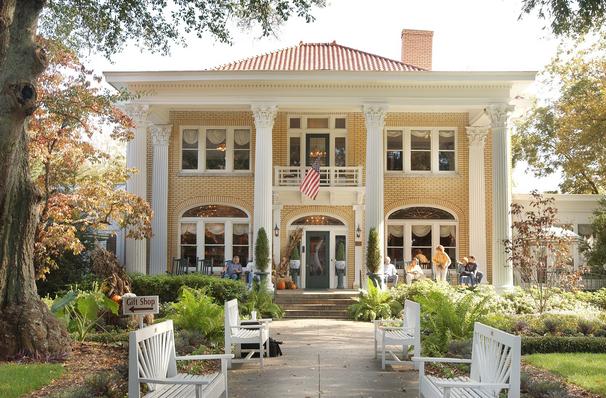 The picturesque Blue Willow Inn
Gunter Hall – Historic Society Headquarters