Discount Tickets to Area Theme Parks
---
Lake Winnie – Discount tickets available every summer.  Prices shown include tax. Summer of 2020 Prices:
Any-Day Ticket, good for amusement park AND Soak Ya Waterpark: $32.00 (vs $38.47 + tax at the gate).
---
 Six Flags Over Georgia- Discount tickets available every summer. Discount coupons are available from late spring through November 1st. Prices shown include tax. Summer of 2020 Prices:
Six Flags: $48.76 (vs $77.381 at the park)
White Water: $42.39 (vs $52.99 at the park) 
---
Dollywood & Splash Country – Valid March 16, 2019 – January 4, 2020. Prices shown include tax.
Dollywood:
Regular (Ages 10+) $69.60  (vs. $83.05 at the park)        Child (Ages 4-9) $57.25 (vs. $68.45 at the park)
Dollywood's Splash Country
Regular (Ages 10+) $48.25   (vs. $56.05 at the park)        Child (Ages 4-9) $43.80  (vs. $50.45 at the park)
Please note that Bowater Credit Union does not add any service charges or fees to the price of discount tickets. The price we pay the attraction is the price you, the member pays. Bowater Credit Union offers these discount tickets as a service to our members, to help you Own Your Financial Future.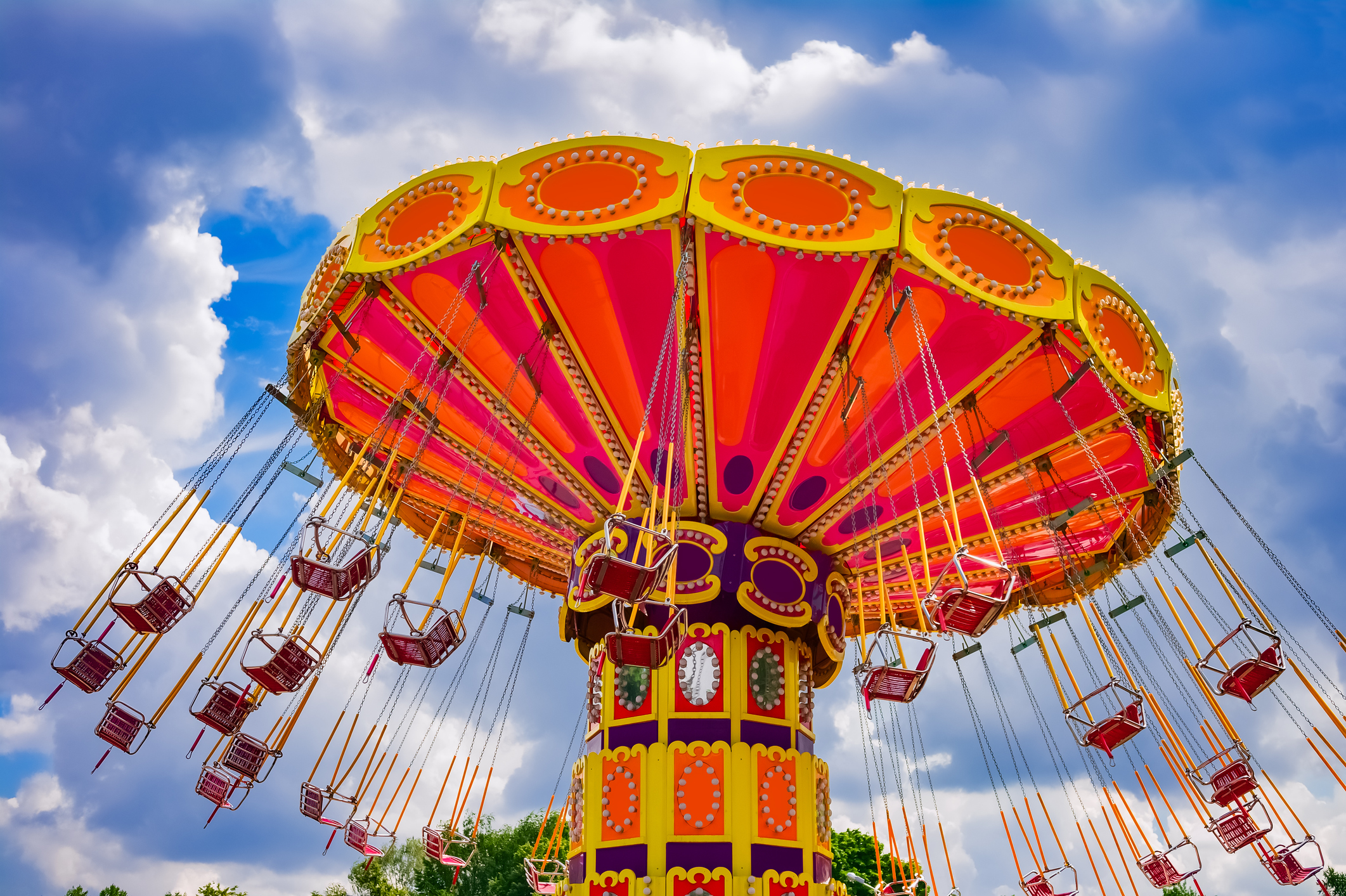 How would you use $1,000 to make our community better?
Bowater Credit Union Pays It Forward for the community
We want to know: If someone gave you $1,000, how could you use it to make our community a better place to live, work, or go to school?
Submit a letter of 500 words or less that supports your favorite nonprofit.
Just send us a letter or email of 500 words or less that describes how your favorite non-profit could use $1,000 to make our 5-county community better (Bradley, McMinn, Meigs, Monroe, and Polk Counties). Examples of charities are your local school foundation, your local hospital, a summer camp program for special needs children, a local food bank, the possibilities are everywhere!
Letters should be sent to:
Pay It Forward
Bowater Credit Union
P.O. Box 359
Calhoun, TN 37309
Emails should be sent to: kgunter@bowaterecu.org
Bowater Credit Union is serving the community and supporting the community.
To let everyone know that Bowater Credit Union now serves everyone who lives, works, or goes to school in our 5-county area, we thought we could use donations to make a big impact on the people in our community. Choosing a cause that represents our community and membership is a difficult task, so we thought that letting the members suggest who should receive money was the best course of action. The members own the credit union, and entering their favorite nonprofit is just one of the many ways they can show it.
Five winners will be selected throughout the year.
There will be five Grand Prize winners selected throughout each year. The deadlines for each award are:
1st deadline: February 28th. Prize will be awarded in March. 2nd deadline: May 31st. Prize will be awarded in June. 3rd deadline: August 31st. Prize will be awarded in September. 4th & 5th deadline: November 30th. Prize will be awarded in December.
If possible (based on entries), at least one award will be given to a non-profit operating in each of the five counties Bowater Credit Union serves. See the official rules terms and conditions (link below) for more information.
Rules, terms and conditions
Every entrant must be a member at the time of entry, and the time of award. If you have friends or family who would like to support their favorite charity, encourage them to become members of Bowater Credit Union and enter! Anyone who lives, works, worships, or goes to school in the five counties of Bradley, McMinn, Meigs, Monroe, and Polk are eligible to be members of Bowater Credit Union.
For complete rules, terms, and conditions, click the link below.

Contest Rules, Terms, and Conditions
First winner, 2010: Cathy & David Coile won $1,000 for Royal Family Kids' Camp. This special camp is held each year for abused and neglected children.
Second winner, 2010: Vivian McCormack & Joyce Thompson won $1,000 for Mary's Pantry Fund (part of Ronald McDonald House Charities of Greater Chattanooga). The fund provides food for guests of the Ronald McDonald House in Chattanooga. Ronald McDonald House Charities (RMHC) of Greater Chattanooga provides a "home away from home" for families of seriously ill or injured children.
Third winner: Doyle Rogers won $1,000 for Candlelighter's FUNDAY. A yearly day of fun for local children with cancer and their families. The children and their families are treated to fireworks, food, a life-size gingerbread house, a carnival, and other activities that lets them play and enjoy life like a kid should.
Fourth winner, 2010: JoAnne Rogers won $1,000 for the Eastview Baptist Church Food Pantry. This Pantry provides food and groceries for any needy family. They deliver over 50 meals each week to shut-ins. They also open their doors Wednesday and Sunday (and frequently other nights) to families in need of food.
First winner, 2011: Dianna Johnson won $1,000 for the McMinn Senior Activity Center. This center helps area seniors exercise their body and mind, provides education, meal service to shut-ins and much more.
Second winner, 2011: Alice Fay Smith won $1,000 for People Helping People, located in Benton, TN. This clothing bank allows ANYONE to get one bag of clothes for free, no questions asked, once per month.
Third winner 2011: Lori Cowart won $1,000 for the Tri-County Center in Athens, TN. This organization helps developmentally delayed adults be all they want to be in life.
Fourth winner 2011: Larry & Phyllis Duncil won $1,000 for the Polk County Empty Stocking Fund. The program provides for all the foster and low-income children in West Polk In 2010 over 300 children were given a Christmas party, wrapped toys and clothes to be placed under the tree at home for Christmas morning and hope for a better tomorrow.
First winner 2012: Flo Golden won $1,000 for the Wesley Memorial United Methodist Church Food Pantry. This pantry provides food for anyone in need in the area served by the Etowah Utilities District.
Second winner 2012: Edna Sewell won $1,000 for the GODSPOT Block Party. This annual celebration takes place in Decatur each Halloween and offers a safe alternative to trick-or-treating.
Third winner 2012: Kay Wood won $1,000 for the Family Violence Program, a part of the Family Resource Agency. This program provides counseling, assistance, and shelter for abused women and their children.
Fourth winner 2012: Barbara and Richard Randolph won $1,000 for Happy Hearts Seniors, a program for all citizens 55 and older of Polk County and surrounding counties. On the third Wednesday of every month, attendees enjoy fellowship, games, and free services.
Fifth winner 2012: Bill and Lara Crockett won $1,000 for the Englewood Backpack Program. This service provides backpacks of non-perishable food to students in need at Englewood Elementary School. The backpacks are given out on Friday and contain enough food for the child to eat through the weekend, ensuring that they don't go hungry until their next school meal on Monday.
First winner 2013: Amy Blake won $1,000 for Junior Auxiliary of Cleveland. Junior Auxiliary is a Christian women's service organization that strives to be active and constructive community participants. They volunteer time and promote literacy, scholarship, and leadership in our community.
Second winner 2013: Sarah Prince won $1,000 for Habitat for Humanity of McMinn County. HfH is a non-profit organization that uses funds and volunteers to provide affordable housing to lower-income families.
Third winner 2013: Angie Roark won $1,000 for Special Spaces. Special Spaces designs and builds bedrooms for children with life-threatening illnesses.
Fourth winner 2013: Randy Brock won $1,000 for Christ's Legacy Academy. CLA utilizes the classical model of education. The Academy is working towards having a school library by putting a Kindle into the hand of every student. This $1,000 prize from Bowater Credit Union will be put towards that goal.
Fifth winner 2013: Jackie Wakefield won $1,000 for the House that Mercy Built. THTMB is a ministry that is committed to helping women recover from substance abuse through a residential program.
First winner 2014: Robert Sherwood won $1,000 for Bowater Goodfellows. The mission of Goodfellows is to act as an avenue for charitable donations to the surrounding communities and counties. Their biggest activity each year is preparing Christmas baskets that contain food, toys, and coats for needy families.
Second winner 2014: Violet Duncan won $1,000 for Team Lexi. Team Lexi began as a team raising funds to support Lexi Stamey in her childhood battle against Leukemia. Lexi's mother, Misty, and her friends raised money and ran a marathon to benefit the Leukemia and Lymphoma Society. The team grew from running marathons into their own special event: the Team Lexi Princess Dinner. The organization raises funds to give one child with cancer a fantastic night "to dance, play, and laugh; to be a kid, just one night without cancer," said one of the Team founders, Stacey Maxwell. "Seeing a princess dance in the middle of her friends, her parents watching with tears in their eyes, assures us that we made a difference." After expenses from the Princess (or Superhero) Dinner, the remaining proceeds are given to the family of the child.
Third winner 2014: Sharon Melton won $1,000 for the Calhoun-Charleston United Fund. The CCUF organization pays bills for at-risk families and needy individuals in the McMinn and Bradley area.
Fourth & Fifth winner 2014: Member Sharon Wade win $1,000 for Michigan Ave School PTO, and Member Wilma Davis won $1,000 for the Engelwood Food Bank. In addition to standard PTO programs, the Michigan Ave School PTO pays over $13,000 annually to fund their Reading Interventionist Program. The Englewood Food Bank serves an average of 67 families per month.
First Winner 2015: Member Jeff Dennison won $1,000 for The Caring Place. The Caring Place provides groceries and clothing free of charge to low-income families. They also have a social worker on staff to help people with needs beyond food and clothing.
Second Winner 2015: Member Mike Garren won $1,000 for the Calhoun Volunteer Fire Department. The money will go toward the purchase of a combination tool that can perform like the "Jaws of Life" and has cutting capabilities needed in rescue operations.
Third Winner 2015: Member Kim Ledford won $1,000 for the Dustin Ledford Live Wide Open Scholarship Foundation. This scholarship, which was established in honor of Kim's son Dustin who was killed by a drunk driver, is awarded annually to graduating seniors in Bradley County.
Fourth & Fifth Winners 2015: Meigs County HS Spanish Club & Havenplace Community Youth Center.  Brian Tallet won $1000 for Havenplace, located in Cleveland TN, provides a safe place for ages 13 to 29 to come together, to find pathways to move outside of their current circumstance and into a more positive and productive lifestyle.  Meigs Co High School's Spanish Club instills in its members a sense of community and of service to that community.
First Winner 2016: East View Baptist Church Food Pantry.  JoAnne Rogers won $1000 for East View Baptist Church; the crunch furnishes food for those who need it, preparing 42 hot meals a week.
Second Winner of 2016: Family Cornerstones, won by member Cynthia Humes. Family Cornerstones provides knowledge and skills to parents, youth and children to thrive as a strong family.
Third Winner of 2016: Feed My Sheep, won by member Lori Freeman.  Feed My Sheep is a Sack Pack program through Benton United Methodist Church.  This program helps address chronic hunger by discreetly providing food to school-aged students to ensure they have sustenance on weekends during the school year.
Fourth & Fifth Winners 2016: Athens VFW, nominated by member Jim Haney, and Blythe Boys & Girls Club nominated by member Cynthia Lynn.  The donation to Blythe Boys & Girls club will be used for their second annual holiday party, which includes a luncheon, games, gifts for each family, and even a visit from Santa.  The Athens VFW supports the veterans and citizens of McMinn County through programs like Voice of Democracy and Patriots Pen, Christmas Food Baskets, and more.
First Winner 2017: Foundation House Ministries, nominated by member Joyce Johnson.  Foundation House Ministries is a maternity home and training program for women in crisis pregnancies.
Second Winner 2017: McMinn County Education Foundation, nominated by member Winona K. Pless.  MCEF's mission is to enhance and enrich the educational opportunities for all citizens of McMinn County from birth through adulthood.
Third Winner 2017: Manna Kitchen, nominated by member Lori Freeman, is an outreach mission through Benton United Methodist Church. Their goal is to help the residents of the Benton Elderly Housing Development know that they are thought of and cared for.
Fourth & Fifth Winners 2017: American Legion Auxiliary Unit 81, nominated by Melba Baumuller, and Kairos Prison Ministry, nominated by Cheryl Bressler.  The American Legion Auxiliary Unit 81 serves our veterans and our community with a multitude of projects throughout the year, including sending six high school girls to Girls State, visiting four nursing homes twice a year and bringing gifts to approximately 60 veterans.  Kairos Prison Ministry hosts an event called Kairos Outside, which is attended by women whose family has been impacted by incarceration.
First Winner 2018: Charleston-Calhoun Hiwassee Historical Society, nominated by John Duggan.  The Historical Society, located in Charleston, TN, is for all citizens young and old to learn about the rich history in our area along the Hiwassee River.
Second Winner 2018: Junior Achievement of the Ocoee Region, nominated by Deanna Hitch. Junior Achievement of the Ocoee Region provides young people with the real-world skills they want and need, like how to manage money, how to prepare for a career, and how to open and run a business.
First Winner 2019: Habitat for Humanity, nominated by Tammy Johnson.  The money will go towards the 2019 Heroes Build, where veterans, military and first responders will volunteer to help build a home for the Brenda Walker family.
Second Winner 2019: Boys and Girls Club of the Ocoee Region, Meigs County Unit, nominated by Joey and Malinda Langford.  The $1,000 will be used in the "Teen Room".  The facility provides a "safe, inviting place for the young people of Meigs County".
Third Winner 2019: North Lee PTO, nominated by John and Jill Griffey.   The PTO supports North Lee Elementary, including paying the salaries for the school's art and technology instructors, by purchasing half of the Chromebooks used in the classrooms, and recently by endeavoring to help improve the school's security.
Fourth & Fifth Winners 2019: Isaiah House 117, nominated by member Joyce Johnson, and McMinn Co. Amateur Radio Club (MCARC), nominated by member Bill Luecken.  Isaiah 117 House Bradley County provides a comforting home for children removed from their home due to concern for their welfare. MCARC promotes amateur radio as a core value of community service and providing emergency communication.