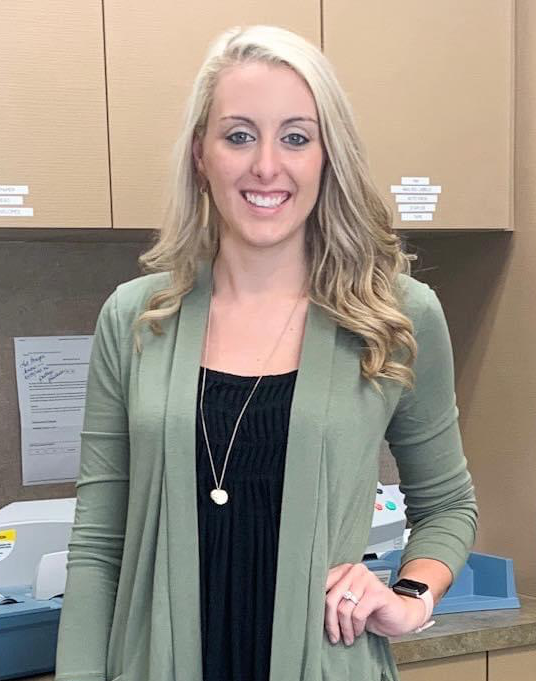 "[A mortgage] is a big financial decision and I love being a helpful part of it."  
Loan Officer Nikki Black has been a familiar and welcoming face at our King Street Branch in Cleveland.  As of this fall, she is now expanding her talents and serving members out of our Calhoun Office as a Mortgage Loan Officer.
Nikki has been with Bowater Credit Union almost four years, and member and coworkers have noted how much she truly lives our mission – she is genuinely happiest when she is helping members and making their lives better.  When asked about a specific memory about helping members she told the story of helping a young woman who had recently lost her parents and was living on her own for the first time.  The member had never had to worry about her finances before and didn't have any guidance.  Nikki guided the member through opening accounts, getting direct deposit, and made plans to build credit.  The member often called Nikki with questions and to tell her how she was doing, and now that member is thriving and doing a fantastic job.  "It's so amazing to watch so many young people learn and grow within the credit union!" said Nikki.
That drive to help people build a better future fits perfectly with our HomeLoan team, where Nikki is helping members with all our mortgages, including mortgages that stay here at Bowater Credit Union, like our 15-year fixed rate mortgage loan, and several 30 year mortgages.
When asked what she loves about doing mortgages she said "The thing I love most is coaching and mentoring our members about making the right financial decision for them.  Even if it isn't the right time for the member.  I love when members come to me for advice or helpful tips on how to get on the right track for a mortgage loan. It's a big financial decision and I love being a helpful part of it."