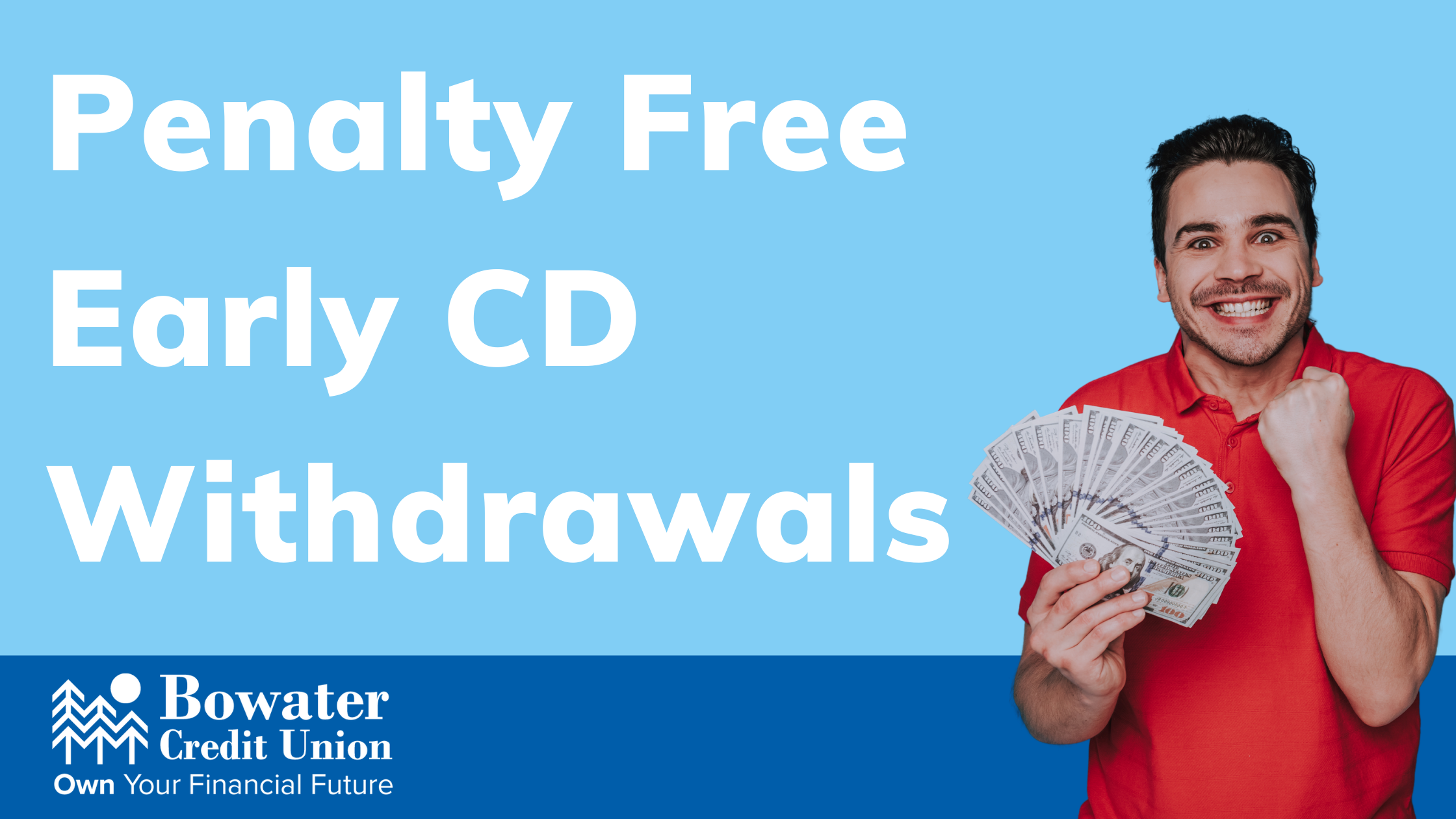 2020 is behind us and there's hope for better times ahead. Throughout the pandemic and the various changes it brought, Bowater Credit Union offered a variety of flexible options to make things easier, including special loan offers, waiving fees, and more.
We're happy to include this special offer for now through the end of April 2021: Withdraw any CD penalty-free, even if the term isn't complete. We hope the opportunity to access your money without concern for penalties makes a helpful start to the new year.
To take advantage of this offer, just email us at [email protected] or call 423-336-7268.
Offer details: December 1, 2020 – April 30, 2021, withdraw any Certificate / Term Share Account and you will not be charged an early withdrawal penalty, even if the term is not complete. Partial withdrawals are allowed, as long as the Certificate balance does not fall below the required minimum balance for that certificate type ($500 for most certificates). The member cannot purchase any new CDs/ TSAs for six months.